HISTORY OF THE RICHARDSON GUARDS / COMPANY A
Company A was in State service from August 1859 as a Virginia Militia Company (The Richardson Guards, the name coming from General William Richardson, Adjutant General of Virginia). In October, 1859, the company was ordered by Governor Letcher to Charlestown, Virginia, for guard duty during the trials and hangings of John Brown and his accomplices. Company A/The Richardson Guards was mustered into Confederate service on July 1, 1861, as part of the Seventh Virginia Regiment. James Lawson Kemper of Madison County, became the first commander of the regiment. The 7th Virginia Infantry Regiment was formed during the months of April, May, and June of 1861. Under the authority of Governor John Letcher and directed by Major General Robert E. Lee, volunteers were mustered from throughout Virginia, after the State of Virginia seceded from the United States.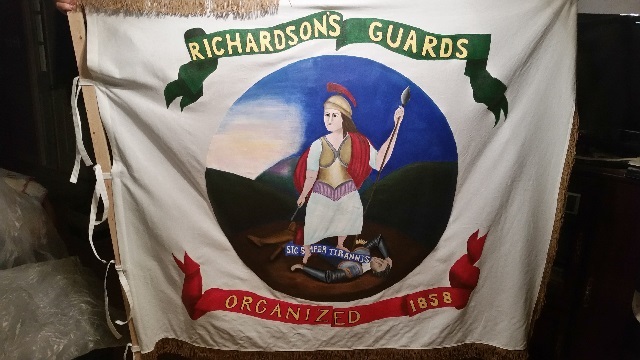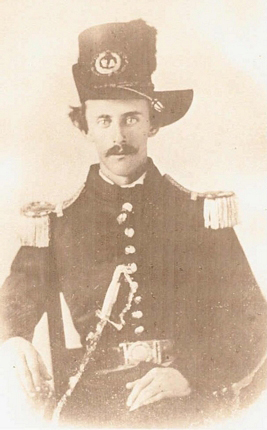 "John J. Brown" as a member of the Richardson Guards Militia; then became a Private in Company A. shown above in his Richardson Guards militia uniform.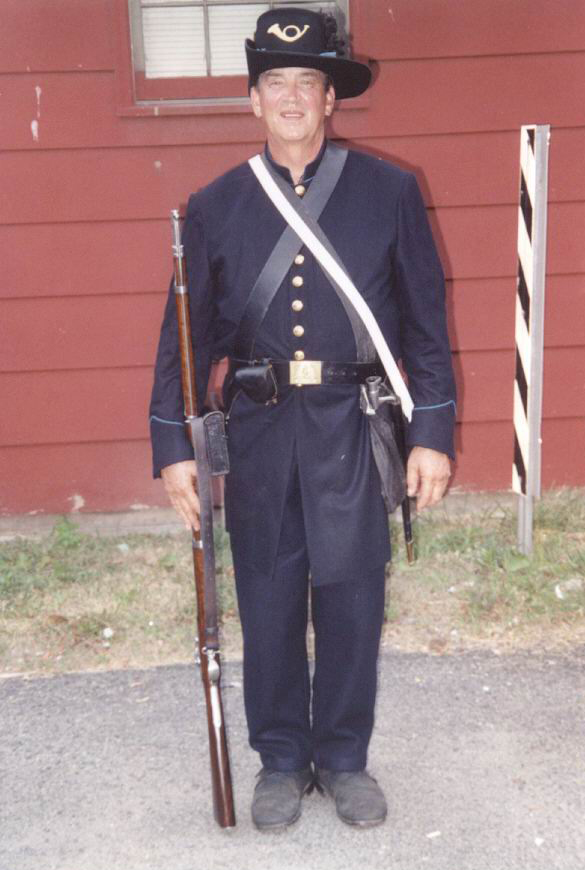 Linwood Imlay, decendent of John J. Brown in his reproduction militia uniform as shown above.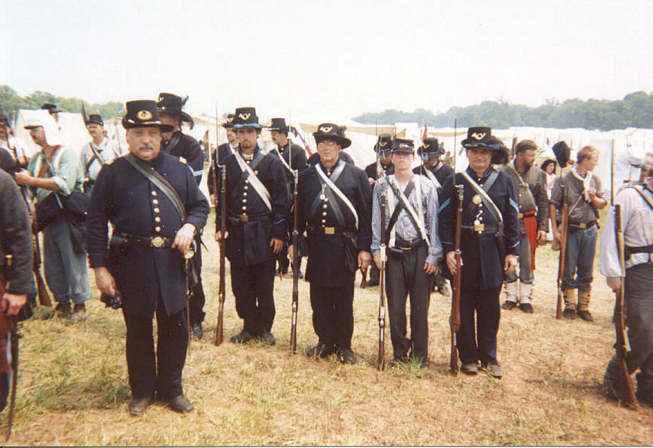 7th Virginia Company A in their militia uniforms at Manassas
2001.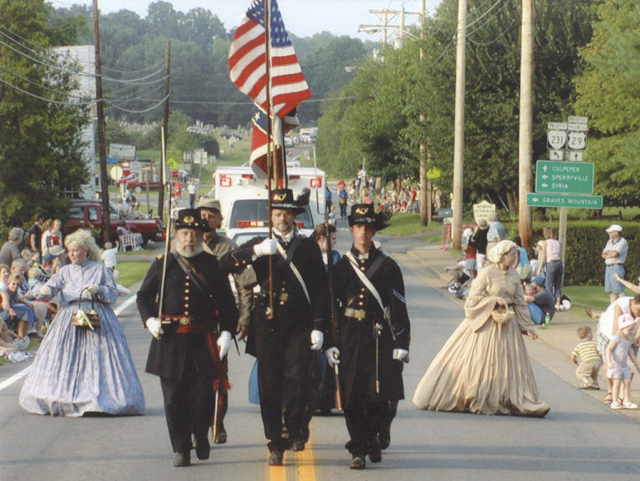 7th Virginia Company A in their militia uniforms at Madison
2001.